The international NGO World Vision launched this Tuesday, February 6, 2018, a new project of large scale regreening by agroforestry. The project "Trees to Rejuvenate Africa" ​​is being launched in partnership with Icraf, Oxfam Search  Oxfam  and Giz, as an on-site survey by KOACI.COM.
The project "Reversing land degradation in Africa through large-scale agroforestry  agroforestry  adoption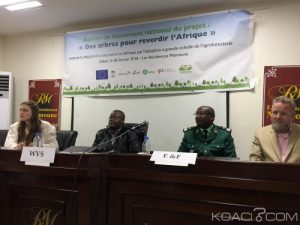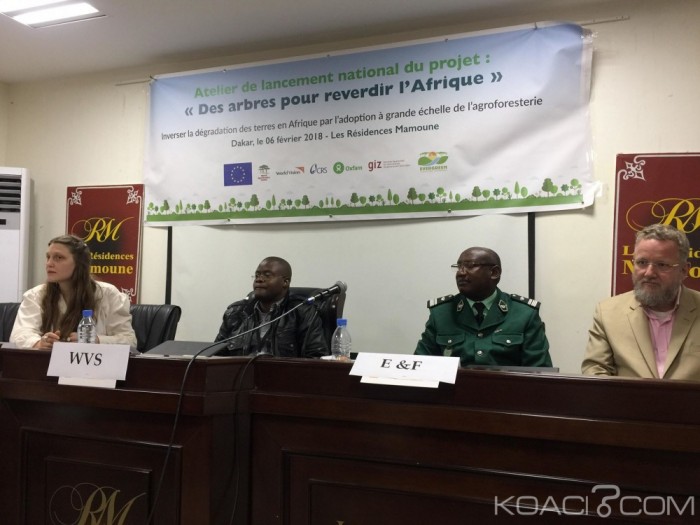 " is taking place in 8 African countries: Senegal, Mali, Ghana, Niger, Ethiopia, Kenya, Rwanda, Somalia (Somaliland and Puntland) ).
On the choice of these eight countries on the continent, Patrick Vanz, Scientific Advisor for the International Center for Agroforestry (Icraf) will say that this is a bet.
"This is the challenge we are able to with what we know today to regenerate degraded land whatever the socio-economic environment, the ethnic differences in the arid part of Africa at a cost of less than 20 euros per hectare "
According to Diegane Ndiaye, Director of Operations at World Vision Senegal, the overall goal is to improve livelihoods, food security and resilience to climate change by at least 500,000 farm households, in an area of ​​at least 1 million hectares in 8 countries and restore ecosystem services, especially through agroforestry.
"This project aims to reverse the trend of land degradation in Africa. It is a vast program that targets eight of Africa, including Senegal. In Senegal the project has three components. There is a section on land economics, a second part on monitoring and the third is action on the ground, "said Ndiaye.
For the representative of Ong Giz said that the initiative aims to help establish an economic argument to supplement the technical and scientific knowledge already in place to have a more influential influence.
"This initiative is about collective and collaborative identification of win-win solutions that are good for the environment," she added.
---
Read the original article on the Koaci.com website .