Regreening Africa is restoring ecosystems in 8 countries and improving the resilience of 500,000 households across sub-Saharan Africa.
Regreening Africa aims to reverse land degradation on 1 million hectares across 8 countries in sub-Saharan Africa.
By 2022, we will have improved the livelihoods, food security and climate resilience of 500,000 households by restoring ecosystem services, particularly through agroforestry. Our work involves the deliberate and systematic integration of trees, crops and livestock—all critical elements for the sustainable management of land and maintenance of healthy landscapes.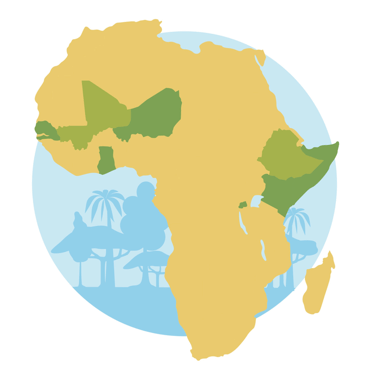 83% of people in sub-Saharan Africa are dependent on land for their livelihoods yet two thirds of the land is highly degraded, threatening livelihoods and the food and nutrition security of the poorest, most vulnerable farmers and pastoralists.
Tackling this challenge demands an ambitious but proven and effective approach: incorporating trees into cropland, communal land and pastoral areas will speed up the reclamation of Africa's degraded landscapes. Agroforestry has already been successfully deployed to reverse land degradation in specific places in Africa. The challenge now is to scale-up relevant practices across the continent.
We work across eight countries in sub-Saharan Africa.
Please follow the country links to understand more about the implementation activities.
Just a few short years ago, the main emphasis would be on convincing people on the value of Farmer-Managed Natural Regeneration (FMNR) but now there is so much knowledge and passion it is palpable! Everyone understands that we are attempting to kick start a movement that continues well beyond the project."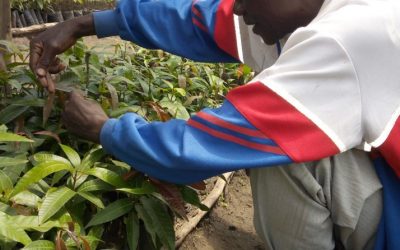 Regreening Africa has set an ambitious target to restore ecosystems in Bugesera, Kayonza, Gatsibo and Nyagatare districts in Rwanda, and in return improve the resilience of smallholder farmers therein.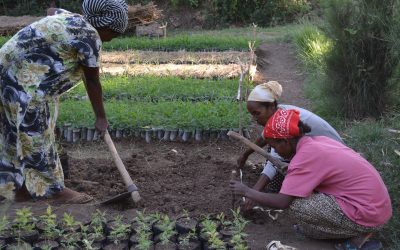 The most recent Regreening Africa Joint Reflection and Learning Missions (JRLMs) were designed using the SHARED (Stakeholder Approach to Risk Informed and Evidence-based Decision-making) method. The result was an innovative monitoring, reflection and co-learning opportunity between all project partners, across seven countries.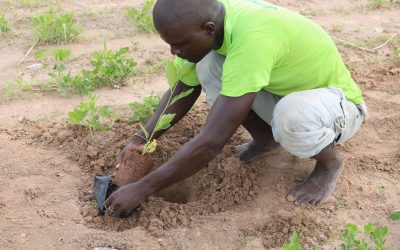 How can the continent turn the tide to more sustainable pathways that ensure food and nutritional security, improved natural resource governance and conservation of biodiversity? Watch this video, as Dr. Susan Chomba, Regreening Africa Programme Manager, shares perspectives on moving from ivory towers of commitments to practical action.