Regreening Africa is building on successful land restoration in the Maradi and Zinder regions of Niger where an estimated 5 million hectares have been restored. To expand this across the country, World Vision Niger is leading a partnership of development, research and government partners.
Regreening targets
90,000 hectares
40,000 households
Sites
Simiri
Ouallam
Hamdallaye
Partners
World Vision Niger
CARE Niger
ICRAF Sahel
Government departments (Departmental Directorate for Environment (DDE), Departmental Directorate for Agriculture (DDA), local governments)
Faith-based organizations
Approaches to reversing land degradation
Building the capacity of communities
Supporting the development of agroforestry value chains
Communicating successes to policy-makers to promote further investment in regreening
Project sites
The project will target 40,000 households of smallholder farmers in Simiri, Ouallam and Hamdallaye.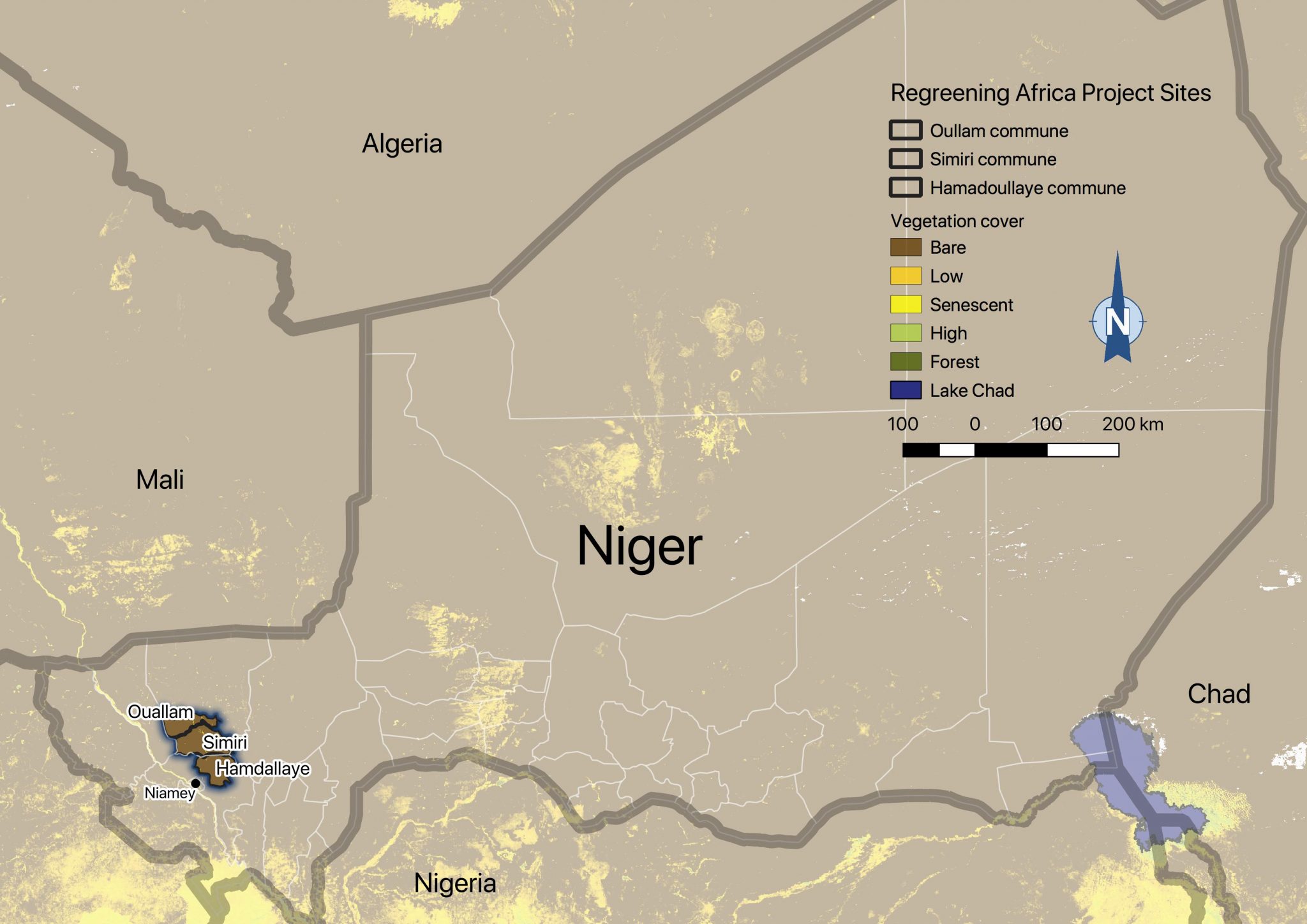 Expected impact
40,000 hectares restored to productivity
90,000 households' incomes improved
Farmers aware of the benefits of sustainable land management
The rights of women to access and control land is improved
Agroforestry value chains provide increased incomes for farmers
Farmers have useful knowledge, skills and equipment to establish sustainable livelihoods