By Michel Nkurunziza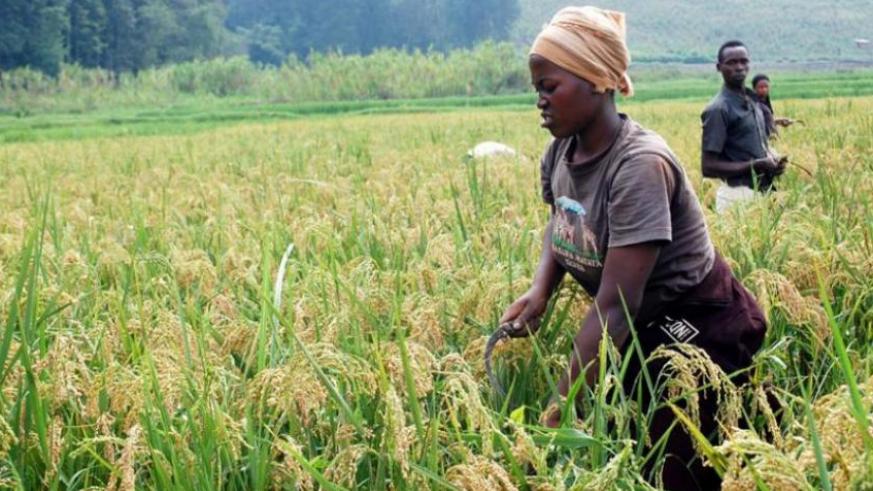 At least 70,000 households are set to benefit in terms of food security from a new project that seeks to revamp more than 100,000 hectares of land that have been degraded over the years.
This is part of a re-greening project that will see trees planted to boost agro-forestry and scale up green agriculture with an aim to benefit over 500,000 households in eight sub-Saharan countries.
The EU-funded project covers Rwanda, Mali, Senegal, Niger, Ghana, Ethiopia, Kenya and Somalia.
The initiative was founded on the basis that, land degradation is threatening livelihoods, food and nutrition security of the poorest smallholder farmers and pastoralists in Africa, according to figures.
This, experts say, results into migration with an estimated 60 million people from Sub-Saharan Africa at risk of being displaced by desertification and land degradation by 2050 as two-thirds of the land is highly degraded according to studies.
Speaking during a meeting on sharing agro-forestry experience and on-farm timber production in Kigali, Prime Ngabonziza, the Director General of Rwanda Water and Forestry Authority, said that the initiative is part of government initiative to restore two million hectares of land and wood products industry.
"In Rwanda, 27 per cent of forests are owned by government, 3 per cent by private institutions, while 70 per cent of forests are owned by local population are not productive due to various reasons. If we are not careful, our land could become desert. We need to share experience and strengthen the forestry sector to mitigate these risks," he said.
According to officials, the project, once completed in 2022, will lead to 5 per cent decrease in soil erosion, 10 per cent increase in tree cover, and 10 per cent average increase in household income through the development of agro-forestry value chains.
Ngabonziza said that Rwanda has developed and rolled out national forestry policy and strategic plan, tree seed production strategic plan and agro-forestry strategic plan to combat desertification.
"We are working with private sector and local communities so that forests are well managed. Two years ago forestry sector was contributing 5 per cent to national GDP and we want that by Vision 2020, it will be contributing much more," he said.
Since land degradation and deforestation represent 24% of gas emissions in Africa and 280 million tonnes are lost every year, agro-forestry has been tipped as one way to reverse land degradation and, therefore, what remains is scaling it up, according to the experts.
Ngabonziza said that, in few months, government will unveil timber production status in Rwanda.
According to Dennis Garrity, a researcher in agro-forestry, for Rwanda to develop its own timber and wood industry, it requires coordination of investments by private and public sectors in the industry, adding that it needs action plan built on supply from smallholder farmers' forestry.
Originally published by the New Times, see the original post.