Farmers improve their livelihoods with proper management of avocado trees.
By Marion Aluoch
In 2016, Pamela Kimeto had reached a point of financial despair.
A dairy farmer in Eldama Ravine, Baringo County, Kenya since 2003, proceeds from the milk catered for all her family's needs. However, due to climate changes and unstable markets in the area, animal feed became expensive, making dairy farming unsustainable.
In her search to diversify her income, she tried different ventures, like planting pyrethrum and avocadoes. She planted 50 avocado seedlings and lost nearly half of them due to poor tree management.
In 2018, undeterred, Pamela made a visit to a friend and was astounded to see beautiful trees full of avocadoes. Her friend linked Pamela with Habex Agro Limited, where she learned all about management of avocado trees as well as pest and disease management.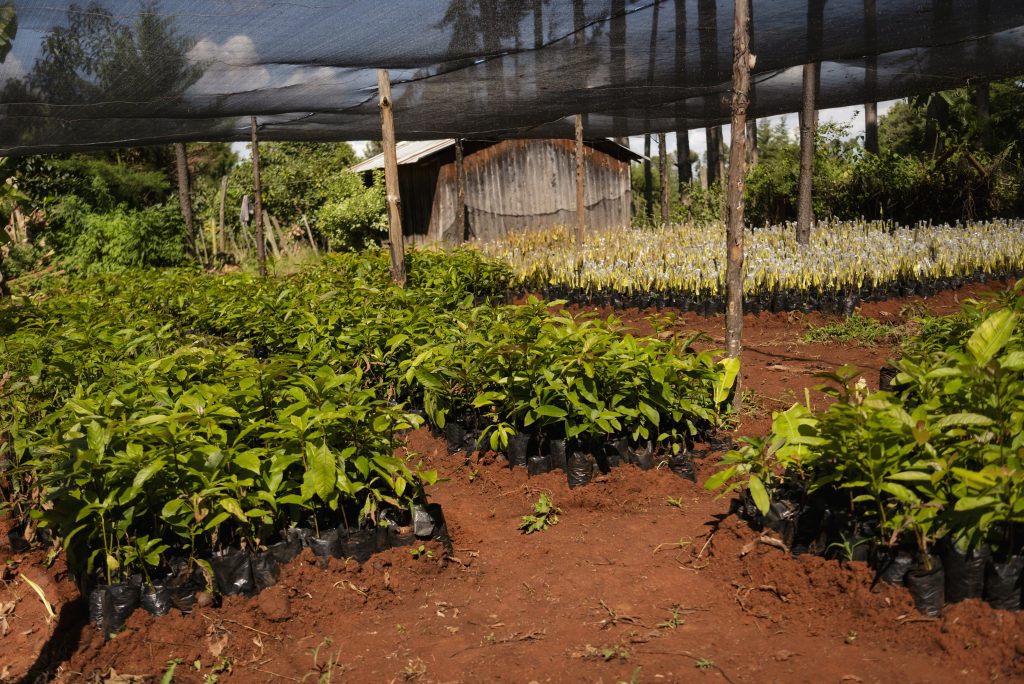 Avocado seedlings at Pamela's nursery farm in Eldama Ravine, Baringo County. Photo: Regreening Africa/Brian Gathu
Habex Agro Limited, which is regulated by the Government of Kenya's Horticulture Crops Directorate, works with farmers, providing access to normal and giant Hass avocado seedlings and offering extension services. They also ensure that farmers are given the most favourable prices with access to an all-year-round market.
World Vision Kenya through Regreening Africa has been working with the company in Elgeyo Marakwet and Baringo counties to provide training for avocado farmers in proper agronomic practices to ensure production of quality fruits that meet international market requirements.
With renewed resolve and equipped with adequate knowledge, Pamela began her avocado journey anew with quality seedlings from Habex.
Three years into the farming, Pamela has harvested avocadoes worth KSH 82,000 (≈ USD 739).
'The trees produced fruits in the third year, with a single tree producing 20 to 30 kilograms, sold at a minimum of KSH 65 per kilogram,' said James, an agronomist with Habex who works closely with the farmers.
Still on her quest to diversify her income, Pamela decided to establish Kongi Nursery Farm.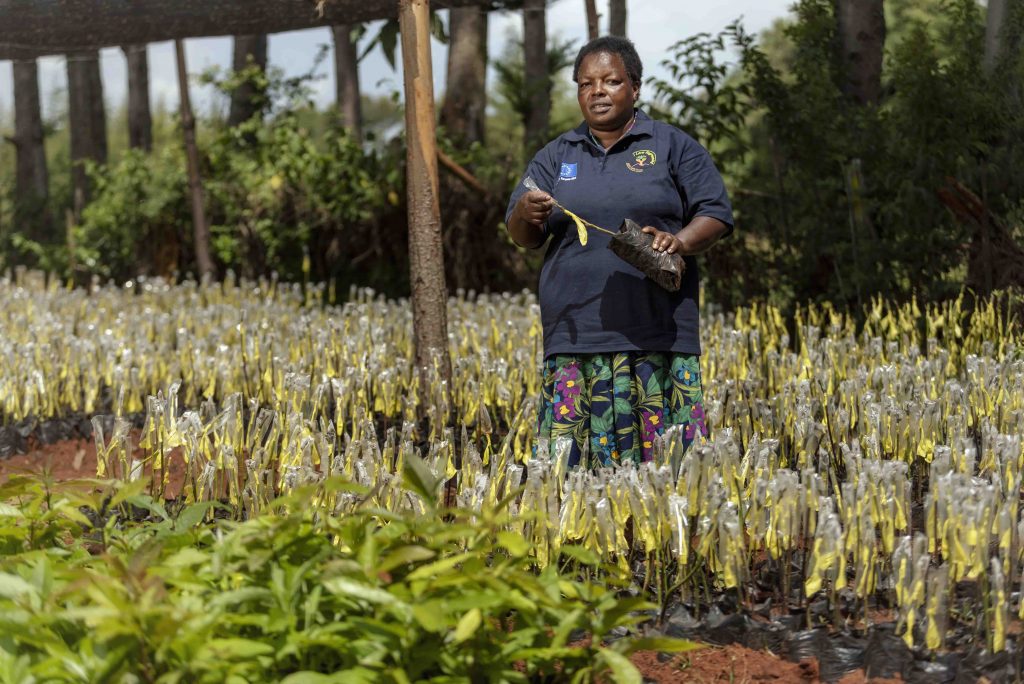 Pamela's grafted avocado seedlings. Photo: Regreening Africa/Brian Gathu
'In 2020, I decided to start the avocado nursery where I source scions from Habex and get a skilled person to help with grafting,' she said.
In 2021, she sold seedlings to farmers worth KSH 250,000 (USD 2253).
Fruit-tree farming is not just about profits but the trees also support ecosystem restoration, economic management and improved livelihoods. As James puts it, 'we are promoting small forests in the farm for environmental and economic value.'
Regreening Africa strives to shift the attitudes of all stakeholders by improving their understanding of the main benefits received from investing in trees and landscape restoration. This reinforces the programme's commitment to sustainability.
A devoted farmer, Pamela now boasts a total of 750 avocado trees and 45,000 seedlings.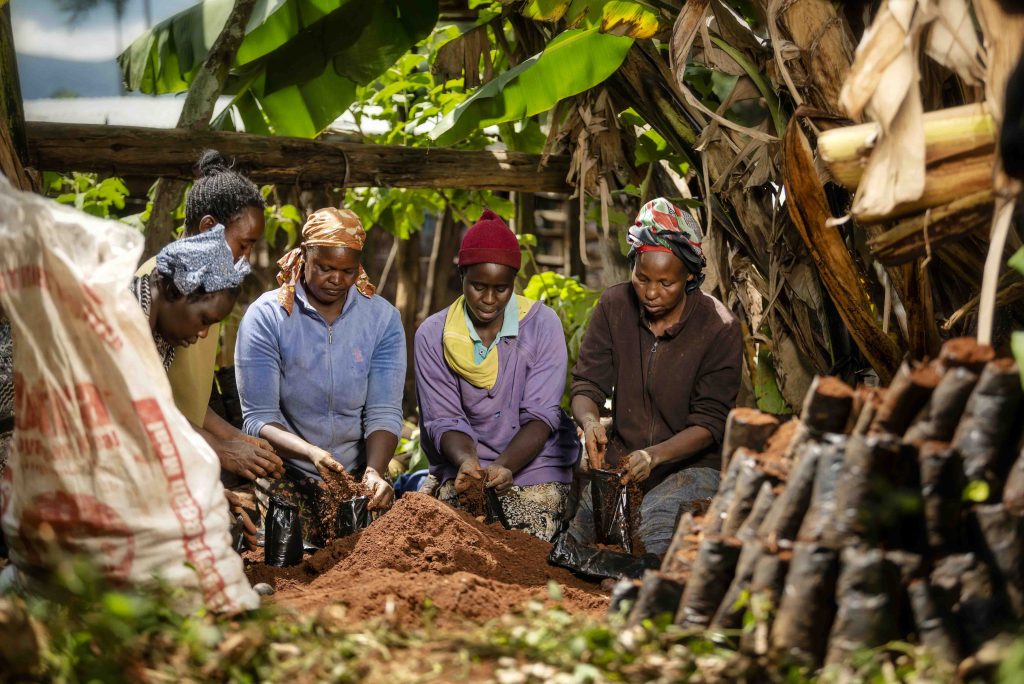 Pamela hires women to help her with potting and seeding at her nursery farm. Photo: Regreening Africa/Brian Gathu 
Not far away from the Kongi Nursery Farm, Rose Kiptoo tends her avocado farm. In 2018, she decided to diversify her crops to include avocadoes after Habex engaged members of her cooperative group in avocado farming. Her interest was piqued. She portioned a section of her farm and planted 40 avocado seedlings.
The knowledge gained from the training made Rose a better avocado farmer. Three years later, she has made earnings of KSH 30,000 (USD 270), which has made it easier for her to cater for her children's education.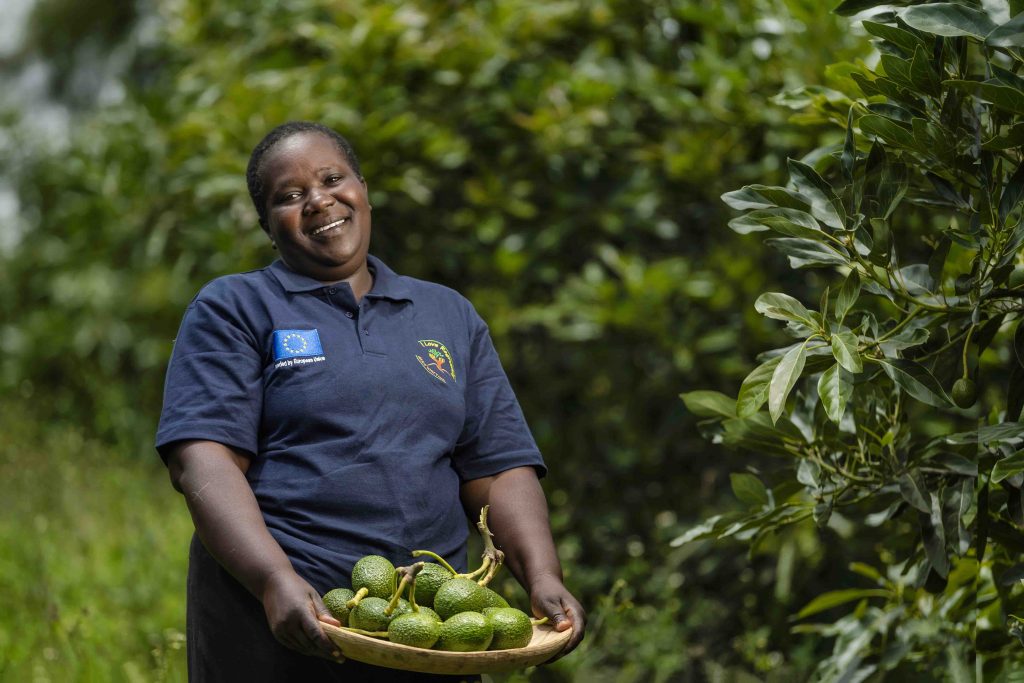 Rose Kiptoo holding a harvest from her avocado trees. Photo: Regreening Africa/Brian Gathu
'Choosing to include avocado trees in my farm is like light shining every day on me,' she said.
With World Vision Kenya's support under Regreening Africa, Rose is set to establish a model site to influence others, especially women in her community, for adoption purposes. She received 100 seedlings from the organization to start the model site.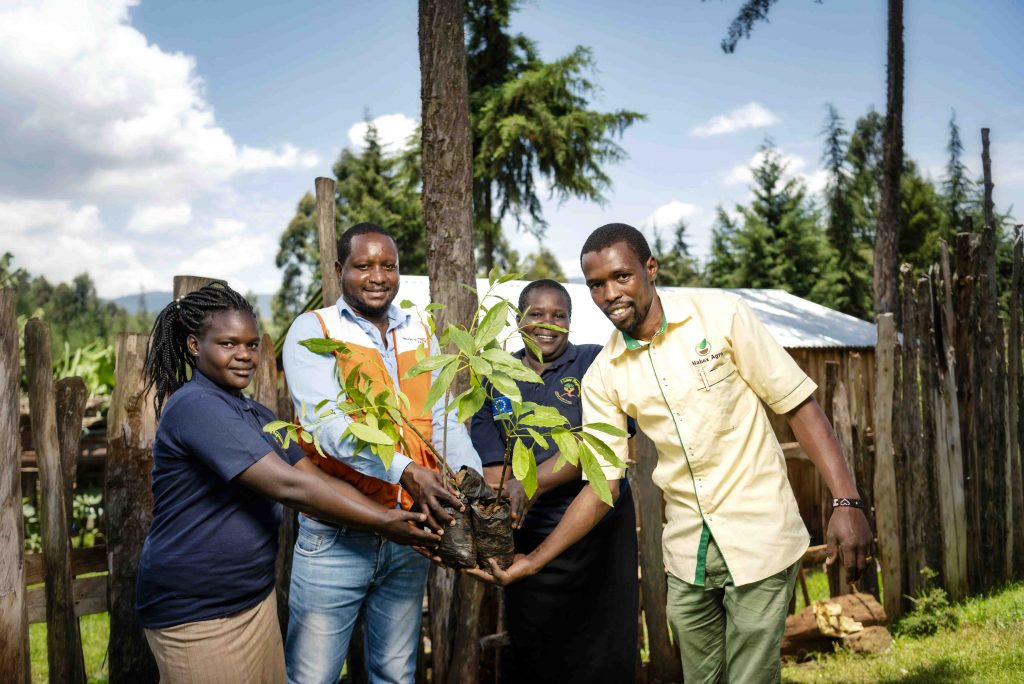 Rose (second left) received avocado seedlings to set up a modeling site in her community. Photo: Regreening Africa/Brian Gathu
Habex are also looking into an opportunity for value addition through oil extraction from small-sized fruits that do not meet export standards, to make use of all the avocadoes produced.
This story was produced with the financial support of the European Union. Its contents are the sole responsibility of Regreening Africa and do not necessarily reflect the views of the European Union.