Overall objective
By 2022, Regreening Africa aims to improve livelihoods, food security, and increased resilience to climate change of smallholder farmers, by restoring ecosystem services, particularly through agroforestry.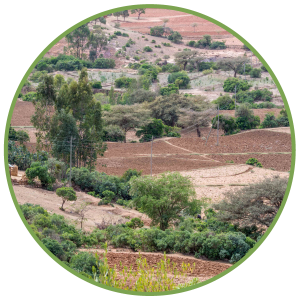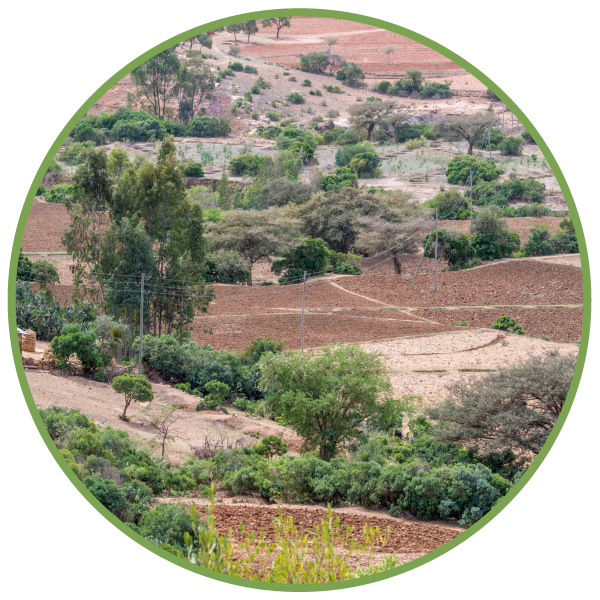 OBJECTIVE 1
ASSESSING THE COSTS OF LAND DEGRADATION
Led by the Economics of Land Degradation Initiative hosted by Deutsche Gesellschaft für Internationale Zusammenarbeit (GIZ), the ability of each country will be increased to assess the economic costs of land degradation and their awareness will be enhanced of the economic benefits of investment in sustainable land management.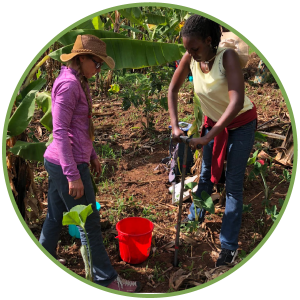 OBJECTIVE 2
STRATEGIC DECISION-MAKING
With support from the World Agroforestry Centre (ICRAF) in partnership with non-Governmental Organisations, the countries will be equipped with surveillance and analytical tools on land degradation dynamics that support strategic decision-making and monitoring for the expansion of agroforestry.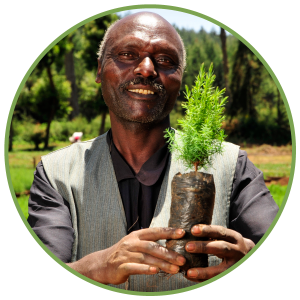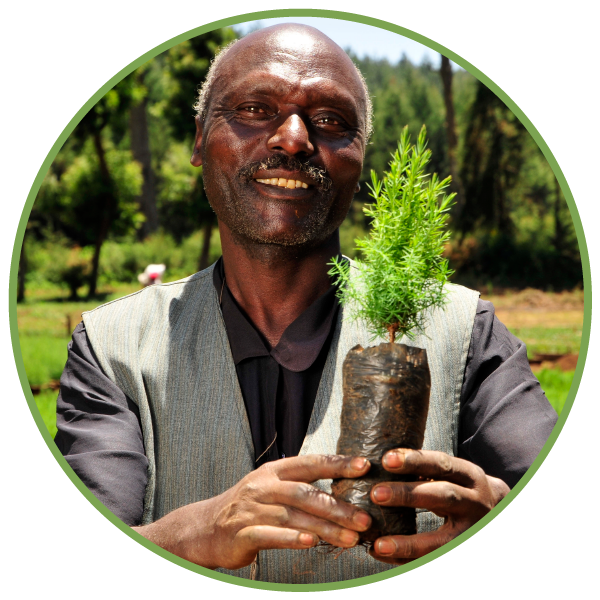 OBJECTIVE 3
EXPANDING THE SCALE OF AGROFORESTRY
Led by non-Governmental Organisations with the support of ICRAF, the scale of agroforestry will be increased using locally-appropriate techniques, including farmer-managed natural regeneration and tree planting along with the development of tree-based value chains.
Expected Results by 2022
500,000 households sustainably manage 1 million hectares
5% decrease in soil erosion
10% increase in tree cover
A significant return on investment from restoration through improvement of livelihoods

10% average increase in household income
Agroforestry value chains creating more wealth
Improved income opportunities for women and youth

Five out of 8 countries monitoring at least 50% of their land area
Five out of 8 countries independently apply new tools and approaches
Governance
A multi-stakeholder partnership